Cricut Mugs: 7 Quick & Easy Mug Designs
Make super easy Cricut Mugs with your very own designs. Decorate them with Bright Star Crafters fun custom patterned permanent vinyl sheets to make them super pretty! Check out some of these DIY Coffee Mug designs that you can make in a flash. They're all super cute and perfect for gifts!
1. Chic Monogram
Choose your favorite patterns and apply your vinyl on coffee mugs to make gifts they'll use every day! Craft these super easy chic custom coffee mugs using your Cricut or Silhoutte. Design, cut & apply… It's that easy!
2. Morning Coffee Vibes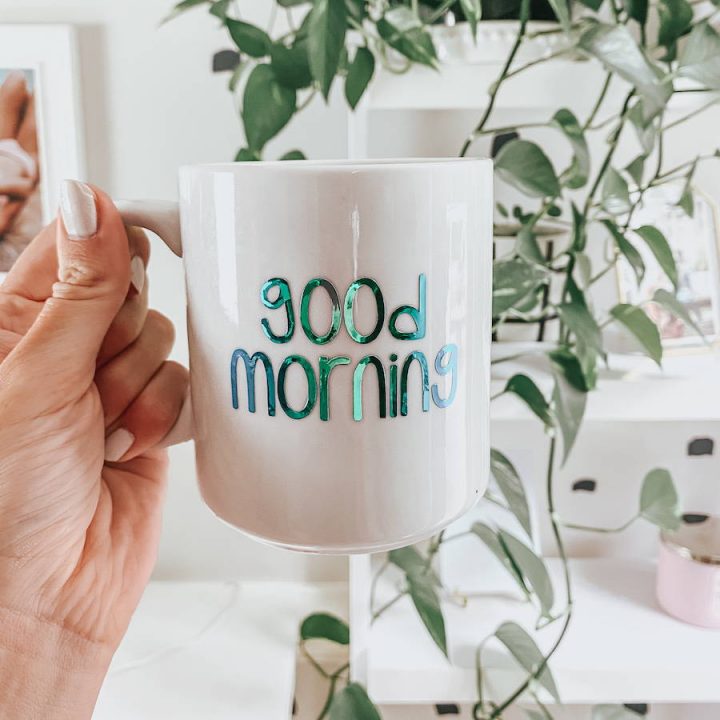 Make cute vinyl decals for coffee mugs using super cute fonts. You don't necessarily need an intricate design to make an impressive mug. In fact using a simple font & some colorful patterned vinyl sheets can make your personalized coffee mugs pop. Don't forget to make a matching coaster too with these blank coasters.
3. Rise Above
When you're putting vinyl on coffee mugs you've got the opportunity to make the cutest personalized designs ever! Use pattern permanent vinyl to craft easy-to-do coffee mug designs. Cut geometric shapes or be abstract with your lines. You'll be amazed at how easy it is to make something really unique.
4. Sprinkled with Love
The best coffee mugs are made with love. Use your left over vinyl adhesive vinyl sheets and scraps to make some confetti mugs! Clever huh?! Finally you have a use for all those left-over bits of vinyl.
5. Owl-y Morning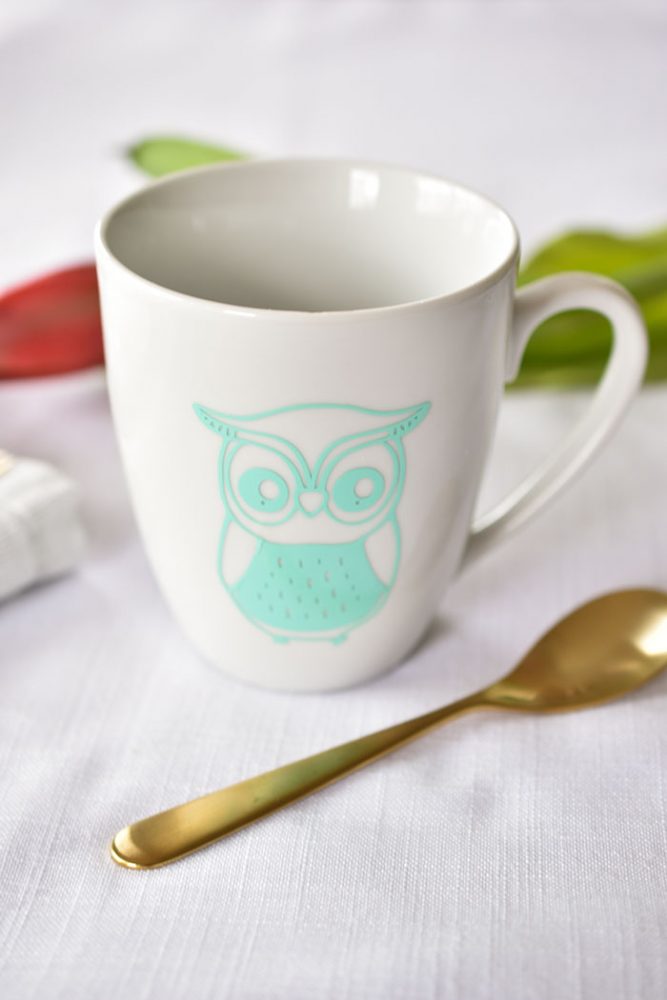 A design fit for gifting to the wisest person you know. Craft a pack of ceramic coffee mugs and you'll have gifts for teachers, mentors, coaches and more. They're super easy to make and it's a gift they'll use every day.
6. Coming In Hot
Love a clever slogan on a mug! Use patterned adhesive vinyl to coordinate your with the color of your mug. They're super easy to craft! You can even make a coffee mug set. They're going to love this!
7. Waste Not Want Not
Another easy vinyl scraps project. Whether you're crafting small or large coffee mugs, this one's super easy to do… Even the kids can craft this one! Cut any shape you like & apply your vinyl in any pattern you like. So simple!
Want More DIY Gift Inspo?
Don't forget to check out our blog menu for loads of inspiration on Silhouette and Cricut projects that you can do in a flash!
Tag us @brightstarcraftersusa on Instagram & Facebook to show us your Cricut Crafts. Who knows… we might just feature your genius ideas on our blog! We can't wait to see what you create!
Want to Join our Community of Crafters?
If you love seeing what other Crafters are making & talk about all things Crafting, you'll love our Bright Star Crafters Facebook Group.
Join us & our clever community of Crafters as we make all of the stuff we love. It's also a great place to access special Giveaways & discounts. Come & say hi.
Searching For Awesome Vinyl?
You'll absolutely love Bright Star Crafters' range of patterned permanent vinyl sheets in amazing colors and prints! Perfect for all your Cricut projects and DIY gifts! The best part? These are all printed in the USA and shipped super fast! You're going to love them.
Don't forget to check out our range of craft blanks that are perfect for sublimation prints & permanent vinyl designs.