Cricut Shirts: Easy DIY Shirt Ideas
Instantly make Cricut Shirts using Bright Star Crafters' super cute patterned HTV vinyl sheets. It's a quick way to level up your DIY shirt designs on blank kids shirts and easily make them look like they're crafted by a pro.
1. Get Crafty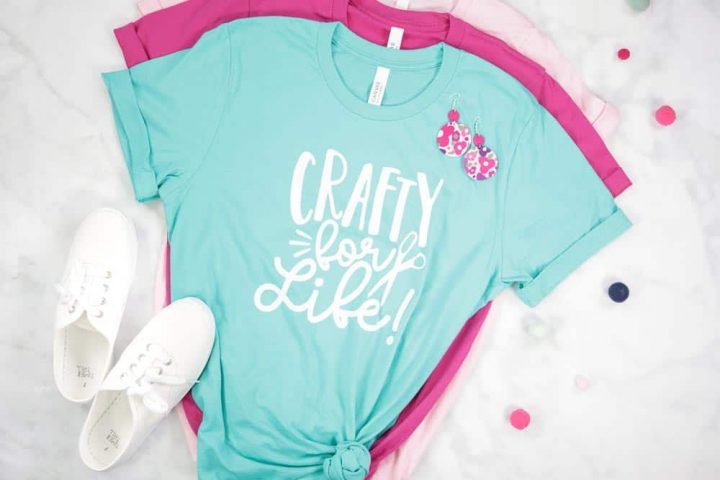 With awesome printed heat transfer vinyl sheets you can craft all of your Cricut t shirt ideas. It's super easy! Magically turn your favorite quote into a work of art with your favorite custom prints. Get crafty with your shirt and wear it proud!
2. Sprinkle The Good Vibes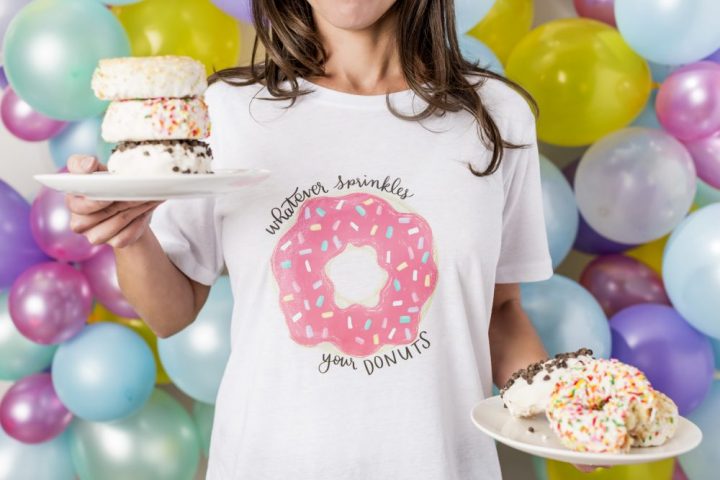 Looking for shirt ideas for Cricut that are food inspired? Using patterned heat transfer vinyl you can create a donut shirt just like this one! Coordinate your Cricut projects for gifts and add your design to tote bags, notebooks, and more!
3. One and Only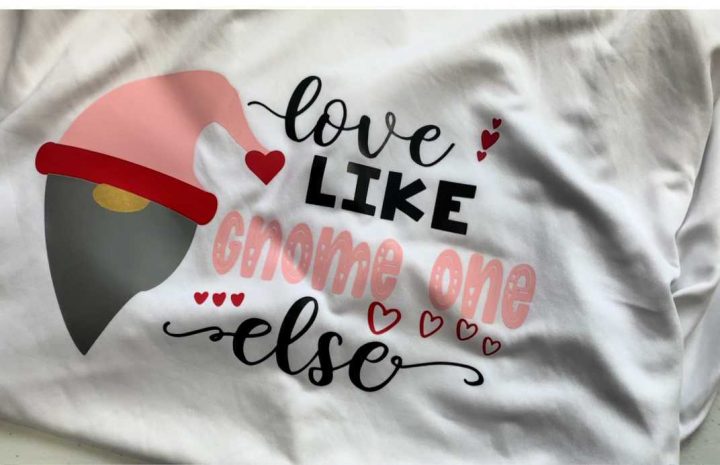 If you're on the hunt for Cricut valentine shirt designs you'll love this one. Give it some extra love with printed HTV vinyl cutomized in the colors & patterns you love.
4. Criss-Cross My Heart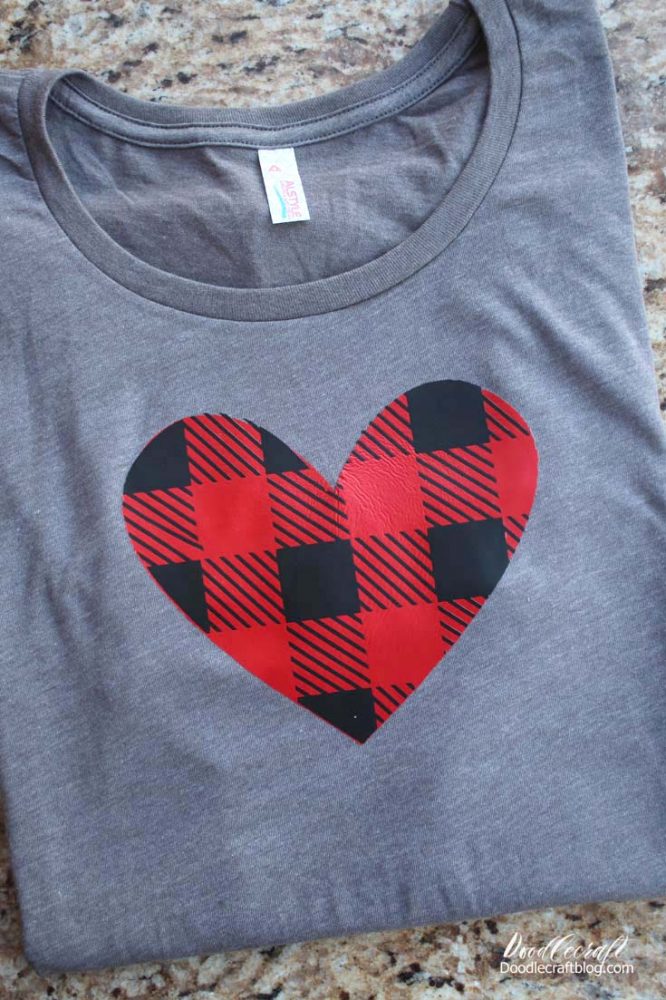 Are you a beginner crafter? This tutorial on how to make t shirts with Cricut is so quick and easy! Customize your heat transfer vinyl pattern sheets in fun prints and colors, cut, weed & apply. It's so easy!
5. Goodluck Shirt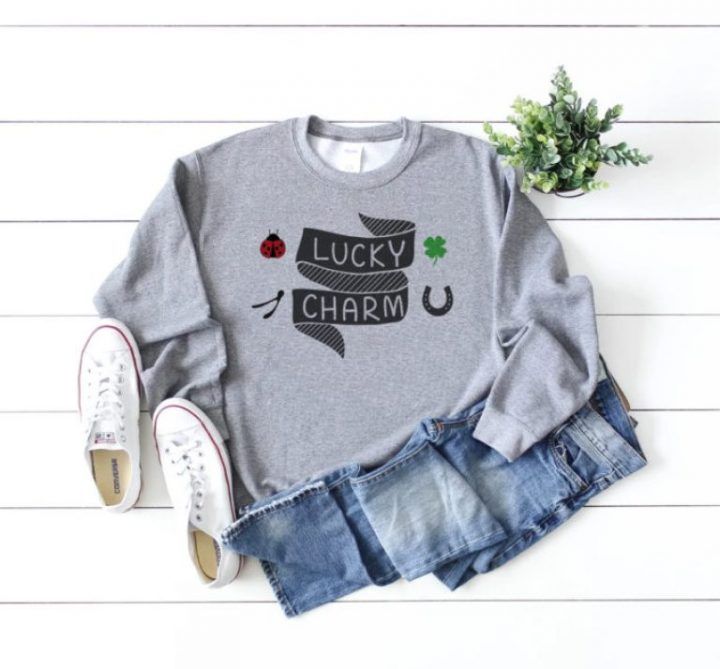 No need for luck to get this free SVG! Make a shirt with Cricut or Silhouette that you can wear for St Patty's day. Craft it with some custom printed vinyl sheets and make something a little different this year.
6. Trick or Treat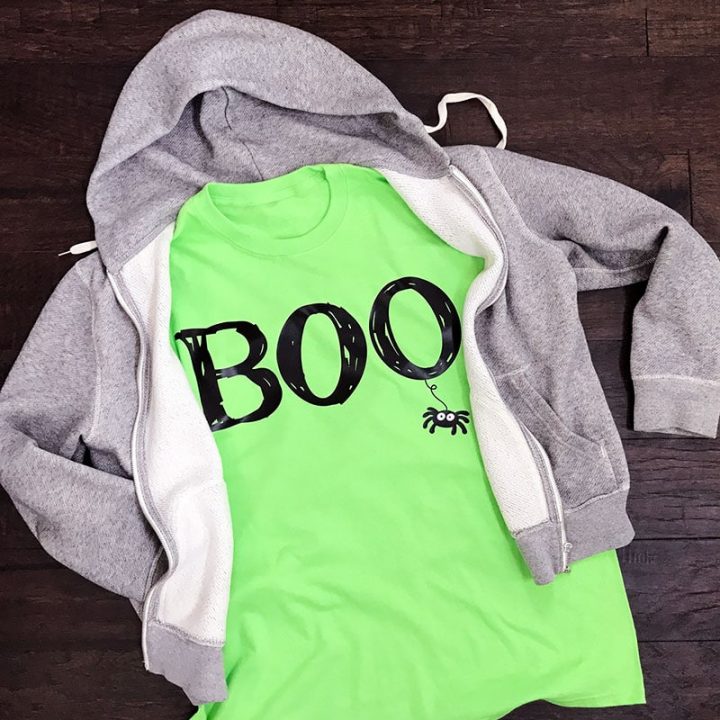 Looking for easy Cricut Halloween shirt ideas? This one's great! Make it in a flash and give it some extra magic with some Halloween printed HTV vinyl. Make wicked t-shirts in a flash! Cut some extra designs and decorate your Halloween trick or treat totes too!
7. Christmas In The Air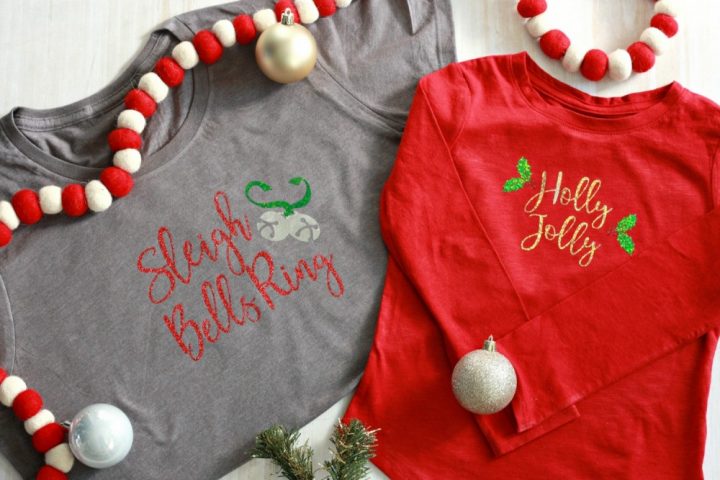 Craft Cricut Christmas shirts easily & give them some extra customization with patterned HTV vinyl. You'll be amazed at how fast you can craft something you love. While you're at it… why not make a few for your family too!
Making Cricut Shirts?
Are you a beginner crafter? Check out our article on How To Layer HTV on shirts… designing them is super easy! With so many prints and colors to choose from, possibilities are endless!
Tag us @brightstarcraftersusa on Instagram & Facebook to show us your Cricut Crafts. Who knows… we might just feature your genius ideas on our blog! We can't wait to see what you create!
Want to Join our Community of Crafters?
If you love seeing what other Crafters are making and give advice, ask for help with your designs or talk about all things Crafting, you'll love our Bright Star Crafters Facebook Group.
Join us & our clever community of Crafters as we make all of the stuff we love. It's also a great place to access special Giveaways & discounts. Come & say hi.
Want some Custom Vinyl Sheets for Your Cricut Shirts?
Level up your Cricut Shirts and Cricut crafts with Bright Star Crafters' custom patterned HTV vinyl sheets. Choose from a fun range of patterns and colors you can customize to match all your designs. Try them on our blank kids shirts and other craft blanks. The best part? These are all printed in the USA and shipped super fast! You're going to love them!