Easy Cricut Tumbler Ideas To Make For Your Kids
The sun's out and you know the kids are looking for a drink! You'll love these Cricut tumbler ideas for your kids' summer essentials. Craft them with Bright Star Crafters' super cute custom printed permanent vinyl & make your kids' water bottles, tumblers, and sippy cups. Here are some cute, totally easy design ideas that you can make in a flash!
1. Pretty In Pink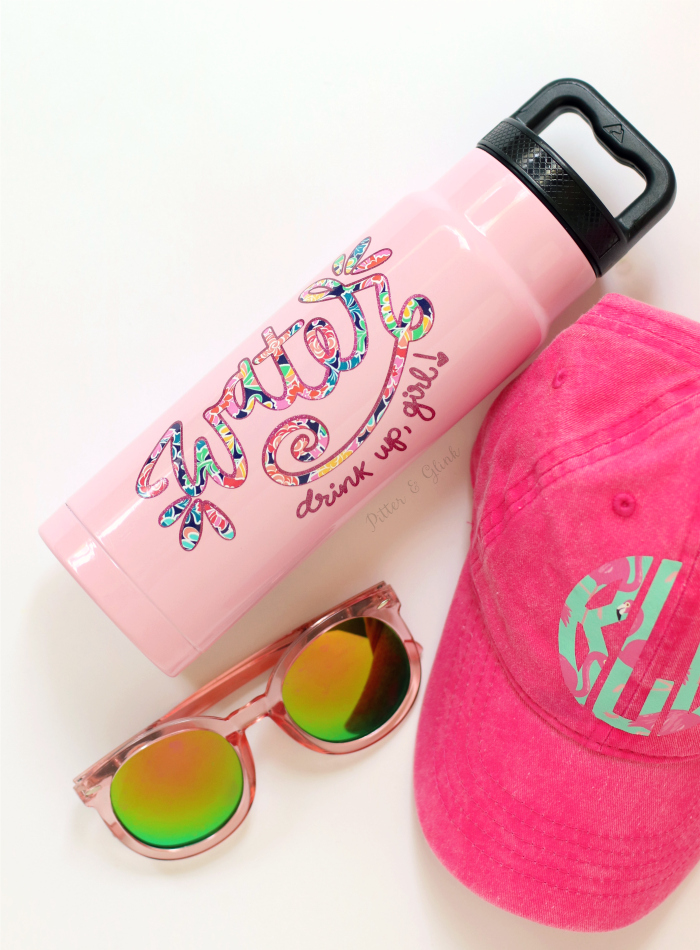 Design a quirky quote in your favorite summer patterned vinyl to update a boring water bottle with a new look. As far as Cricut tumbler designs go, this is a total winner!
2. Beach Bum
Custom cups anyone? Keep track of who owns what cup with this clever article on how to make tumbler decals with Cricut magic. Use a permanent adhesive vinyl and a dishwasher friendly cup to make a design you can wash easily and use over & over again.
3. Get Outside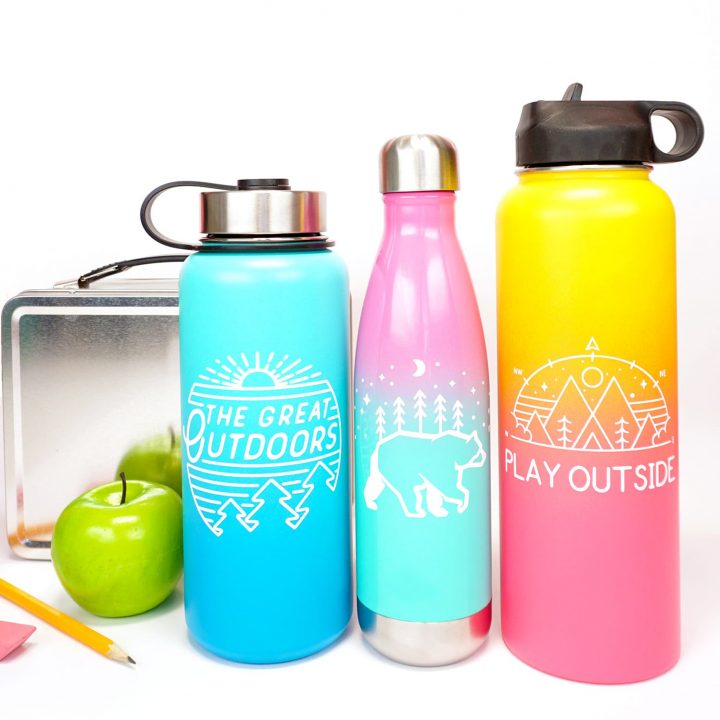 Create this super easy Cricut tumbler decal for your kids' drink bottles. Create vinyl decals with loads of cute adventure designs & encourage them to head outside and enjoy the sunshine. They make a great gift for your friends and family too.
4. Mermaid Water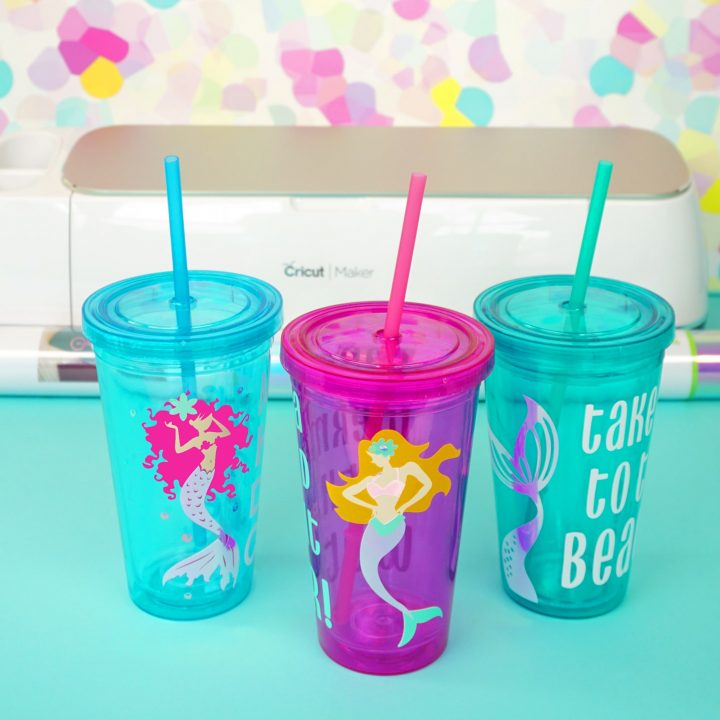 Here's a Cricut project that your little mermaids will love! Use this mermaid vinyl wrap to redesign an old glass or cup with this cute water bottle template for Cricut. Isn't it neat? It's super easy to make! Make them for birthday parties too! They're going to love these.
5. Take A Sip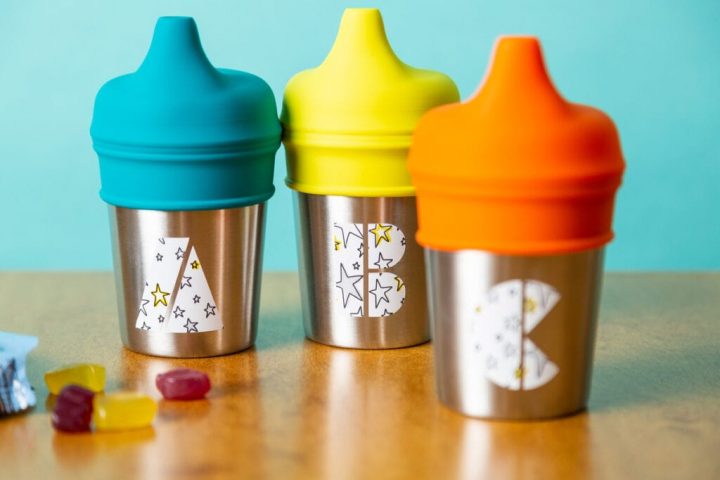 Customize your sippy cups and water bottles with this quick and easy tutorial on how to make water bottle labels with Cricut or Silhouette machines. With super easy to use and custom heat transfer vinyl, you'll have them made in a flash! They're perfect for daycare or to keep track of who owns which cup at home too.
6. All That Sparkle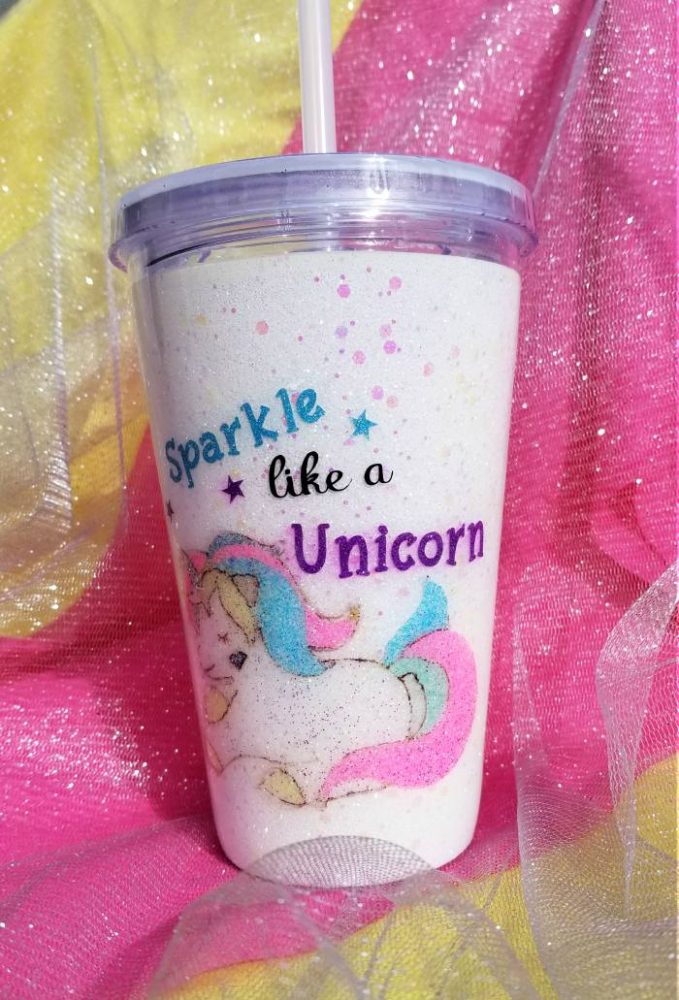 Easily decorate your kids' water bottles and tumblers with a unicorn vinyl wrap in their favorite colors to brighten their day! This super fun and easy tutorial on Cricut water bottle ideas shows you how quick and simple it is to make them. Make their eyes sparkle with a matching unicorn lunch box too!
7. Neon Leopard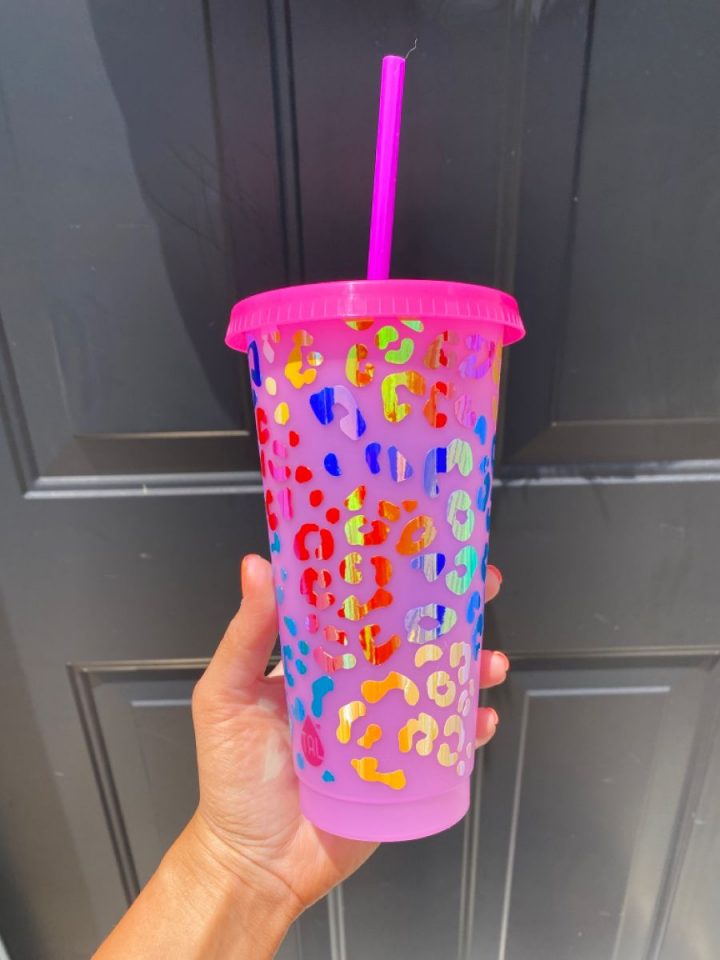 Give your plain-colored water bottles an instant makeover. Decorate them with a spot-on colorful design. Customize your own super bright leopard print heat transfer vinyl. It's the perfect project for those people looking for beginner Cricut craft ideas. You know you love leopard print vinyl!
8. Mermaid Tales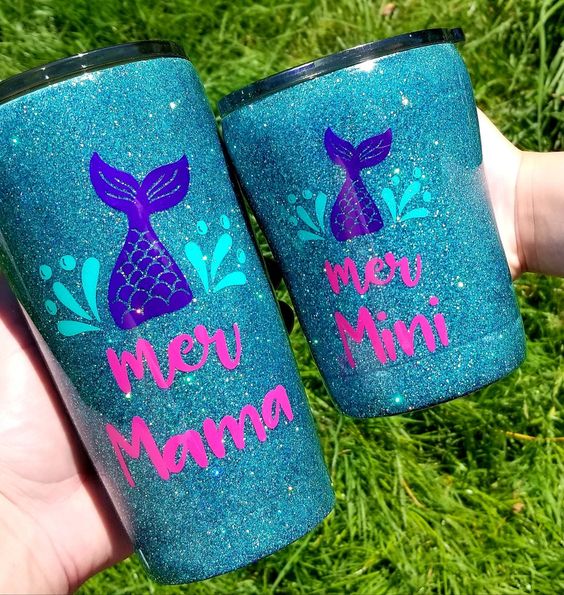 Decorate matching tumblers using this clever tutorial on how to make glitter tumblers with Cricut & Silhouette machines. Level up your design and make a patterned mermaid vinyl decal customized in a color you love. What a great gift idea too!
9. Sun, Sea, and Sand
Give some plain tumblers a tropical vibe with this free SVG bundle or use these super cute summer custom printed vinyl sheets to make cute summer gifts that you know they'll love.
Searching For More Cricut Crafts and Gift Ideas?
Check out our Cricut Summer Crafts ideas article for more Cricut inspiration.
Tag us @brightstarcrafters on Instagram & Facebook to show us your Cricut Crafts. Who knows… we might just feature your genius ideas on our blog! We can't wait to see what you create!
Want to Join our Community of Crafters?
If you love seeing what other Crafters are making & enjoy giving advice, asking for help with your designs & talking about all things Crafting, you'll love our Bright Star Crafters Facebook Group.
Join us & our clever community of Crafters as we make all of the stuff we love. It's also a great place to access special Giveaways & discounts. Come & say hi.
Customizing Your Kids Tumblers?
Check out Bright Star Crafters Range for the best custom vinyl patterns and prints. Have fun designing just about anything and everything for you and your kids! Try them on our craft blanks too! The best part? These patterned vinyl sheets are printed in the USA and shipped super fast! You're going to love them!