Easy DIY Fathers Day Gift Box: Grill & Chill Gift Box 
Make a super easy Fathers Day Gift Box in a flash! Put together handmade gifts for Dads to enjoy on their Father's Day. Here are some awesome projects that will help you make DIY Fathers Day Gifts this year:
Master Griller Set
1. Smokin' Hot Apron
Instantly customize a plain apron for the master of the grill. It's a DIY Fathers Day Gift that's super quick and easy to make! Use a custom patterned vinyl sheet for a smoking hot apron that he'll love.
2. Flippin' Tools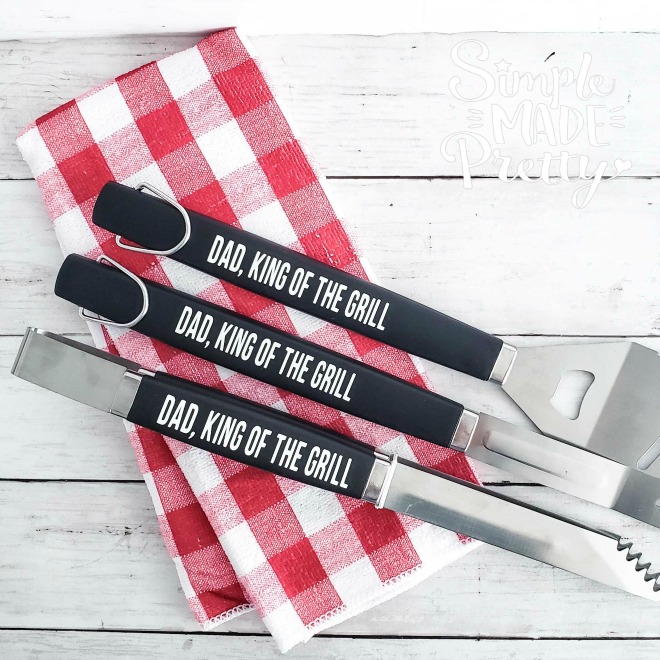 Here's one of those Fathers Day DIY gifts that he'll use time & time again. Make the best BBQ tools by personalizing them with patterned adhesive vinyl. Simply cut out some vinyl lettering to customize his BBQ set especially for him. A perfect gift for the King of the Grill!
3. Too Hot To Handle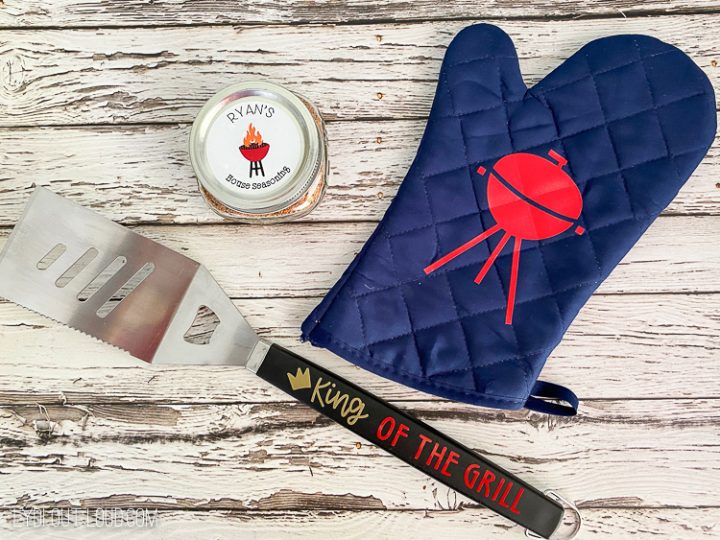 A plain oven mit will look amazing when you customize it for Dad. This is one of those easy last-minute Father's Day DIY gifts you can make in a flash. It's super-duper easy! Customize your vinyl decal sheets in Father's Day prints and colors that Dad will love!
4. Heat Things Up
Looking for simple DIY Father's Day gifts to add to your Master Griller set? Say hello to these DIY spice rubs. They're a super easy gift to make in a flash! Use recycled jars and label them with with vinyl sticker sheets cut with your Cricut. He's going to love these!
Pop & Chill Set
1. Sock Game
As far as easy DIY Father's Day gifts goes, it doesn't get much easier than this one. Craft Dad a pair of funny socks using patterned HTV vinyl. They're super-duper simple to make! Just cut & apply! Not only is it an easy gift, it's an inexpensive gift too.
2. Dad's Craft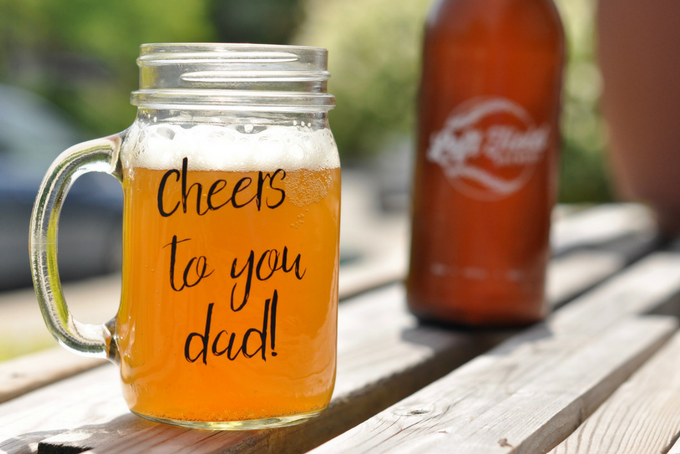 If you're looking for good DIY Father's Day gifts you can't go past this one. With easy-to-apply adhesive vinyl sheets & your Cricut, decorate a plain beer mug with a quote or a short message for Dad. Cut some extra lettering & make him a whole set!
3. Proud Dad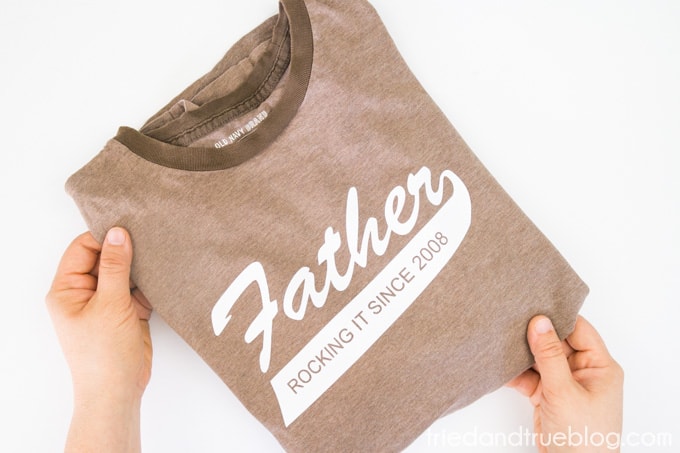 Make Dad a t shirt custom designed for him. Give it an extra touch of love with some patterned iron on vinyl in patterns designed for Dads! Custom T Shirts are a really fun Fathers Day DIY gifts idea & you know he'll wear it everywhere!

BONUS: Fathers Day Gift Tags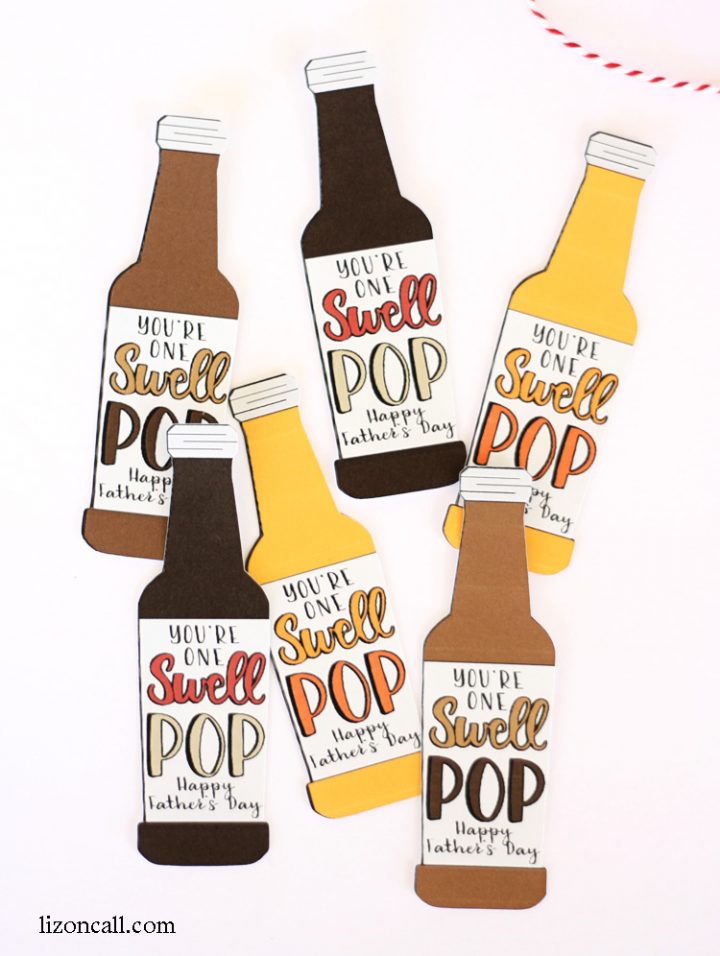 Complete your Fathers Day gift box with your own custom gift tag label. Design it with adhesive sticker sheets in colorful custom patterns to make it look super professional!
Looking For More Fathers Day Gift Ideas?
Here are some amazing blanks that you can use to make Dad's custom Father's Day gifts. Don't forget to order your custom patterned adhesive sheets in custom Dad patterns.
Tag us @brightstarcraftersusa on Instagram & Facebook to show us your Cricut Father's Day crafts. Who knows… we might just feature your genius ideas on our blog! We can't wait to see what you create!
Want to Join our Community of Crafters?
If you love seeing what other Crafters are making and you enjoy talking about all things Crafting, you'll love our Bright Star Crafters Facebook Group.
Join us and our clever community of Crafters as we make all of the stuff we love. It's also a great place to access special giveaways & discounts. Come & say hi.
Crafting More Awesome Vinyl For Your Crafts?
Our range of patterned vinyl sheets is customizable in hundreds of colors. Perfect for your crafting projects on your Cricut or Silhouette! The best part? They're all printed in the USA and shipped super fast. You're going to love them!